If you asked me 5 years ago where I'd be Memorial Day weekend – it would likely be one of four places:  (1) Abroad using the 3 day weekend to offset a week plus long trip (2) Montauk, East or South Hampton (3) Fire Island (4) A crafty group getaway likely near a body of water.
This year my husband and I chose to stay in NYC with ZERO plans, and set off to whatever our moods and hearts called for. No set dinners, no planned activities, nada. What I didn't know is that a staycation of this kind could equate to deeper inner peace than a week at Omega, or India for that matter.
This would typically set off most into a downward spiral of FOMO but at the age of 31, I'm as immune to that feeling as I am the chicken pox.
So I continue…
FRIDAY I finished up at the office around noon – tidied up a few loose ends so I could kick the weekend off without any gilt. That's the key to enjoying a long weekend in my opinion – hustle hard and kick back and let go; it feels incredible. Once I walked away from work I put a limit on the use of my phone/technology and use of social media as possible. So much so that I left my phone home during any activity, especially dinner. Try it, it's life changing.
Later that night we decided the city was empty, let's wiggle into a restaurant that would otherwise take some legwork to get in. The weekend was tee'd off with a dinner at Raoul's in SOHO for their classic pepper steak and juicy scallops. For someone who isn't die-hard red meat, you probably will be after this dish. If I had known it was also where Carrie stormed out on Miranda on Valentine's Day after finding out she aided Mr. Big to stand Carrie up on her wedding day, I likely would have gone a lot sooner.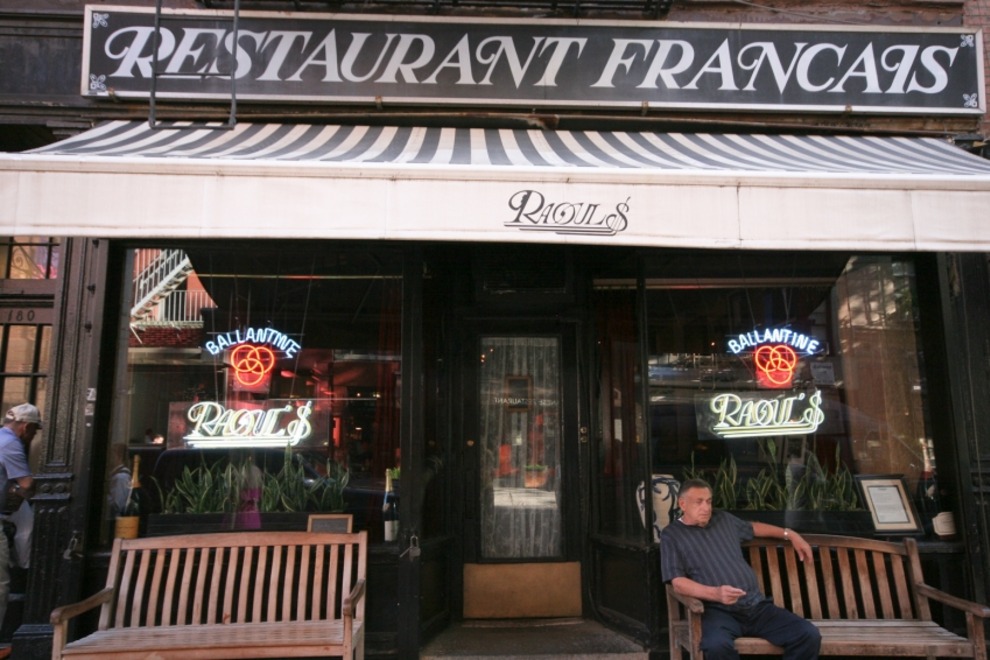 (photo from 10best.com)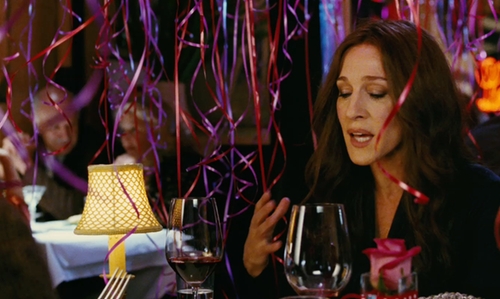 (I was secretly hoping hubs would pick a fight so I could pretend push all of the imaginary balloon strings out of the way and reenact)…
After a long walk to and from dinner, one of my favorite traits about living in NY is how it aids digestion and is quite frankly always romantic (even alone).  We met up with a few friends for a late night chat, and called it a night -immediately soaking into a hot epson salt bath once home.
SATURDAY we decided a beach day was in order, and I missed my family. Early AM we set off to New Jersey (yes you read that correctly) with the dog in tow for beach time with my mother who thinks pink lipstick is a right of passage. She packed turkey sandwiches like we were 12 again and the nostalgia was what the Dr. ordered. When dinner time arrived – we took the suburbs by the balls and headed to P.F Chang's conveniently located next to a Dick's Sporting Goods – clearly tax free Golf Shorts were purchased by beau. I also learned that Carrie Underwood has an active wear line… who knew. It's also hard not to dissect each aisle while your brother shuts down the men's bathroom for 25 minutes in the store, and denies it ever being the P.F. Chang's.
We arrived home at midnight, and our sunburned skin slept good that night.
SUNDAY yoga was in order. My usual Modo Yoga NYC sanctuary in our local West Village  was closed this weekend, so we headed off to their most recent location in Williamsburg, Brooklyn. We took an hour and a half hot yoga flow class and I came out as a born again virgin, or more zen – same thing.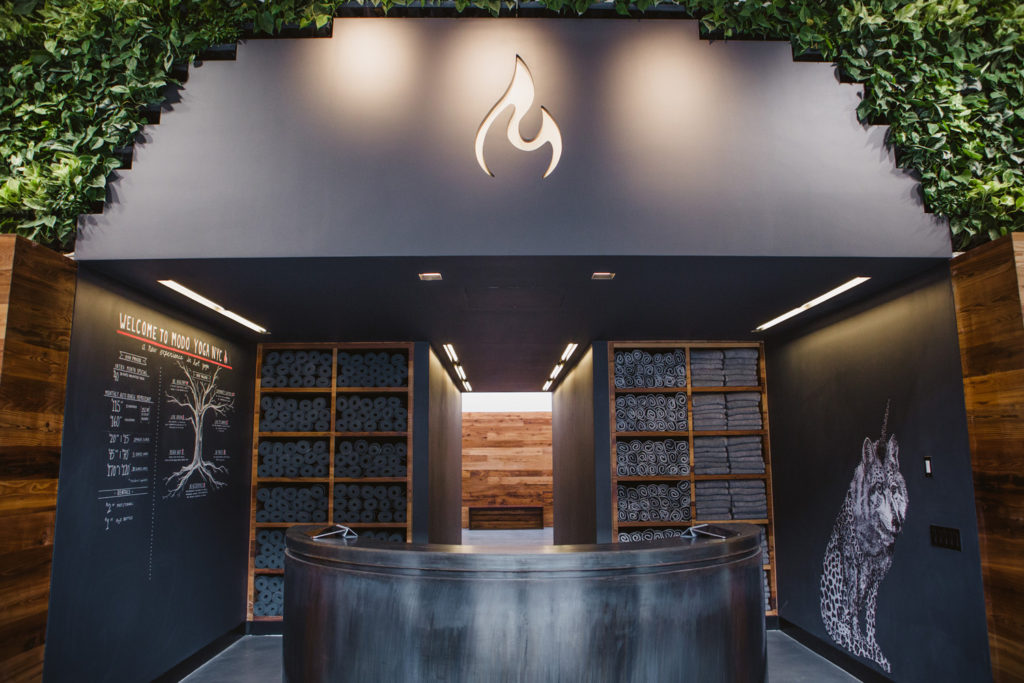 Afterwards, we stumbled on the most adorable, delicious, and healthy brunch spot – 12 Chairs. Highly recommend the 12 Chairs Salad – add the smoked salmon and you have yourself a divine salad with grapefruit none the less. If you mimic this exact day you will know what ecstasy feels like.
We wandered the streets of Williamsburg to get in all the BK vibes before heading to an afternoon nap. Yup, a nap in the middle of the day.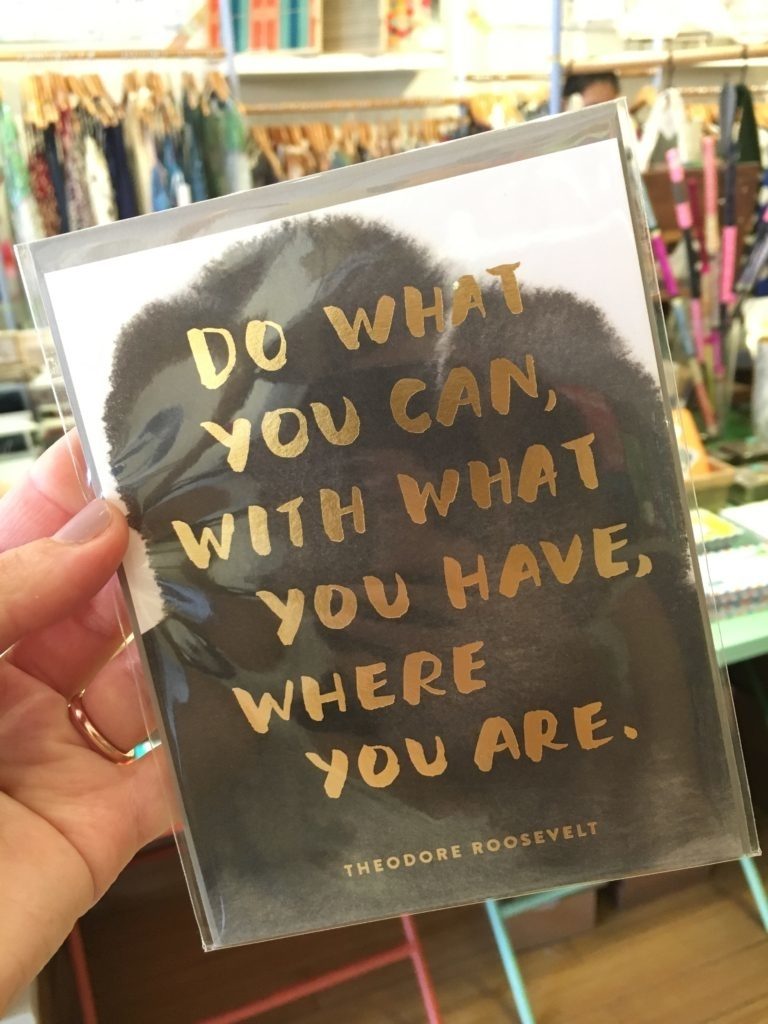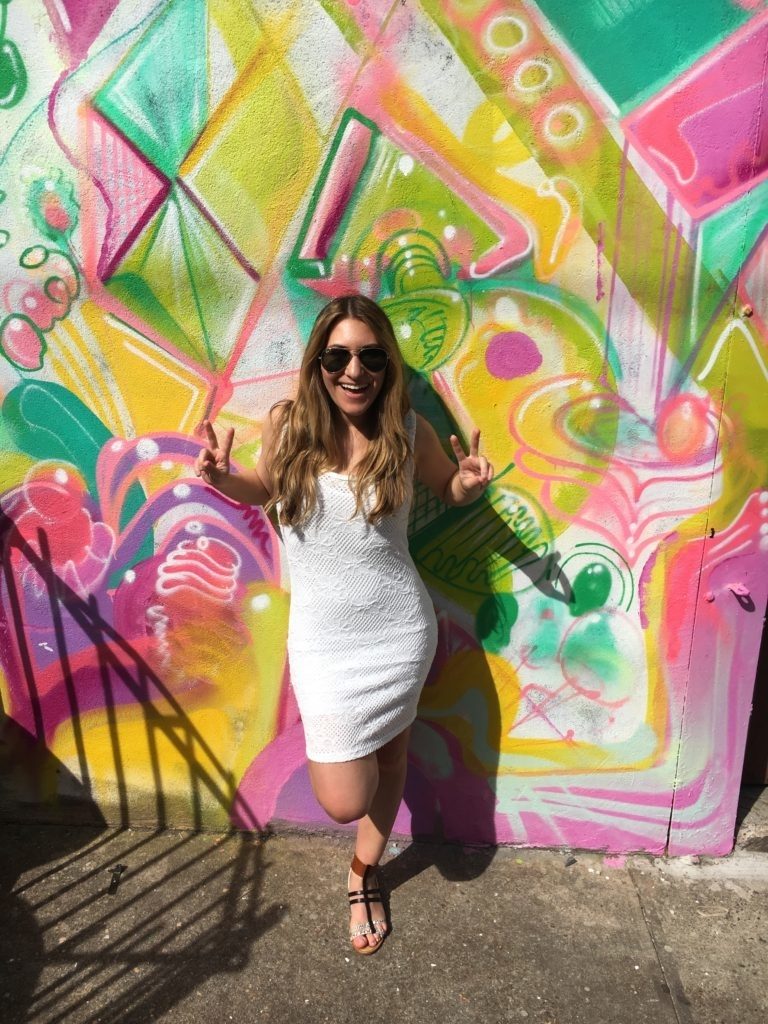 I haven't perfected the "Let's look like we have one leg and pick a cool graffiti wall look" and I don't really plan on it. This is as good as you're getting.
Post a nap we met friends in Washington Square Park  – one of our best friends who was tackling his first day/night solo with his newborn so we wanted to make sure everyone was properly fed… and then went home to cook homemade crab cakes.
This behavior  continued into Monday with impromptu delicious meals, both out and home-cooked, run-ins with friends and giving in to whatever the mood called for. No set in stone plans, no forced interactions, and feeding our soul exactly what it needed. Pepper in some cleaning/organizing of my apartment which makes me happier than I care to admit, waking up with the sun and excited at 7am – the weekend was not just perfect, it was healing.
Moral of the weekend- don't ever give into the three day weekend dread of plan making  because you feel you HAVE to. Give yourself what your mind and body is calling for, and nothing will make you happier.
XO